All Your Commercial Cleaning Services Under One Roof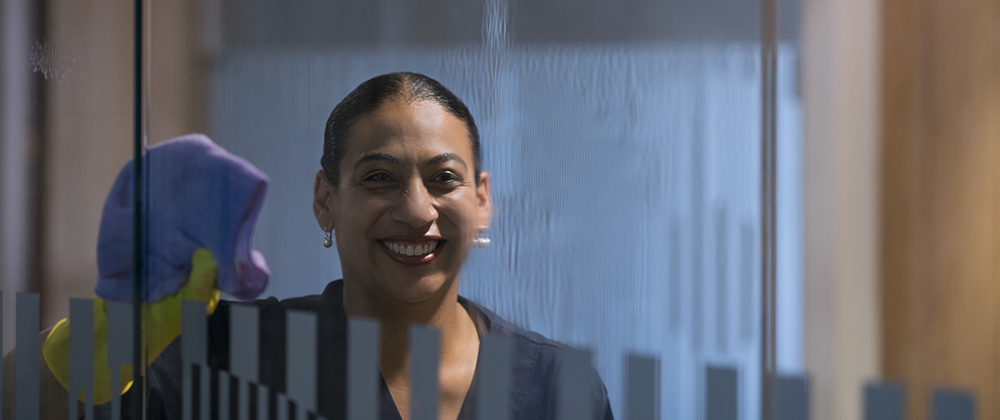 Managing the cleanliness, health and safety of a business isn't only about hiring a commercial cleaner. It's important to have a commercial cleaning service provider that you can trust. They can help you deal with any issues that come up at your facility. This level of confidence in your commercial cleaning specialist is valuable.
At ServiceMaster Clean of Saint John, we are your one-stop, full-service shop. We have years of experience and expertise in the commercial cleaning service industry. Our resources enable us to provide a wide range of cleaning services to meet the needs of your facility.
Our full range of services makes it easier for you by providing one single point of contact for all your requirements. That way, you can focus on what matters most. ServiceMaster Clean of Saint John can provide you with the services you need to maintain a clean and presentable facility. This includes specialty office cleaning, industrial and warehouse cleaning.
Other than traditional commercial cleaning services, we can provide your facility with the following:
Window Cleaning - Interior And Exterior
ServiceMaster Clean of Saint John uses state-of-the-art window cleaning methods and products to ensure you get a high-standard, streak-free result every time. Our trained and experienced window cleaning professionals use environmentally friendly products to clean all types of windows in all sizes of buildings and facilities, and we guarantee that all windows and frames are immaculately cleaned each time.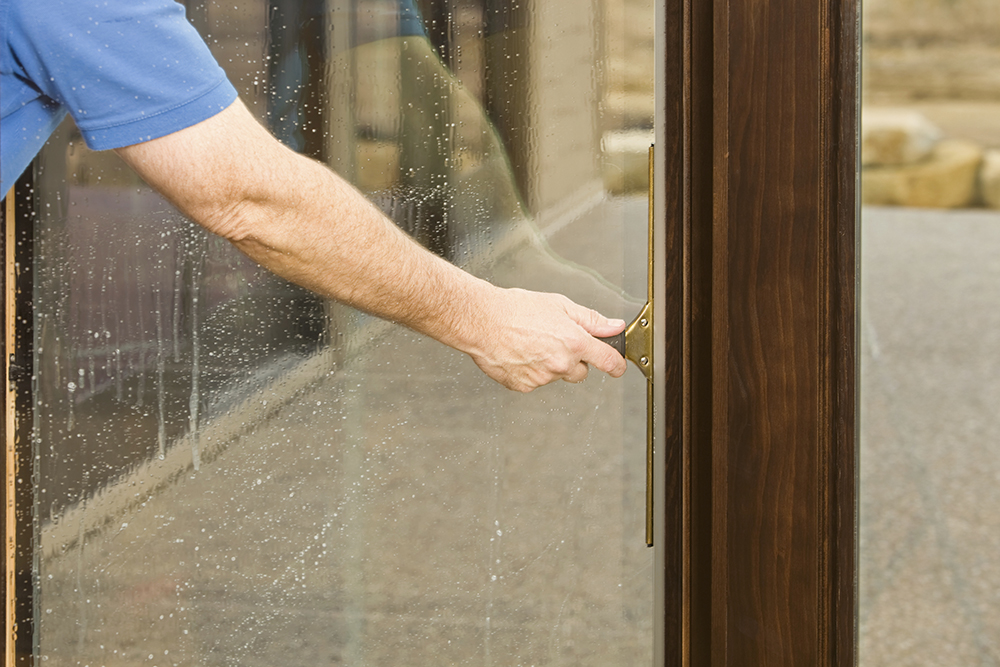 ---
Wood Furniture Cleaning And Protection
Wood furniture is a valuable investment. Make sure it is protected properly with the expert care of ServiceMaster Clean of Saint John. We use manufacturer recommended specialty wood-care products, processes and equipment, so your wood furnishings will be gently but effectively cleaned and preserved, ensuring lasting beauty and a professional clean appearance.
Our professional cleaning products are specially formulated to nourish and enhance the depth and sheen of wood surfaces and they do not include harmful ingredients such as alcohol or silicone, which damage wood finishes and attract dust, stains and finger marks.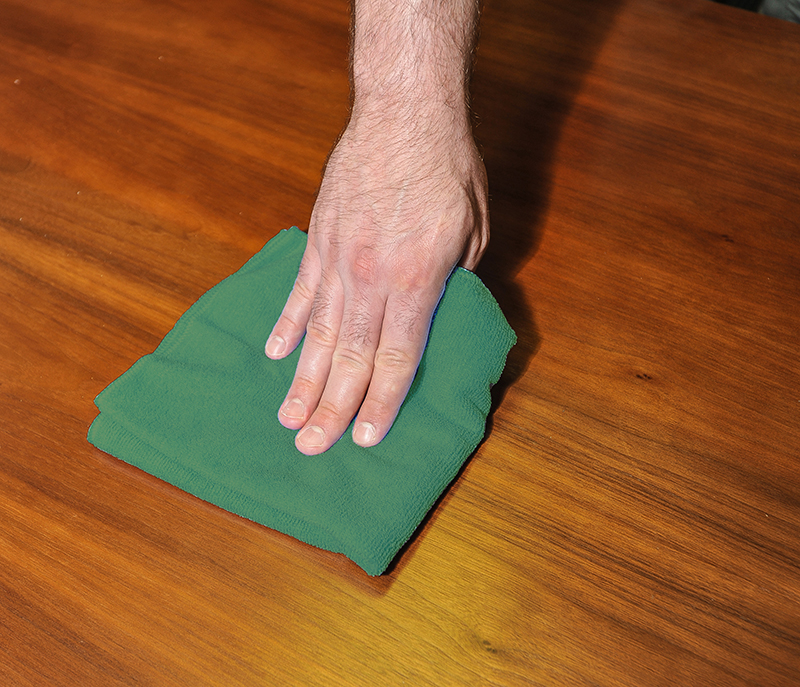 ---
Window Blind Cleaning
ServiceMaster Clean of Saint John uses advanced industry-standard methods and products to clean your window blinds, whether they're made of fabric, plastic or other materials. Our trained professional cleaners will ensure that the proper cleaning process and products are used for your particular type of window blind while ensuring minimal intrusion to areas adjacent to the blinds.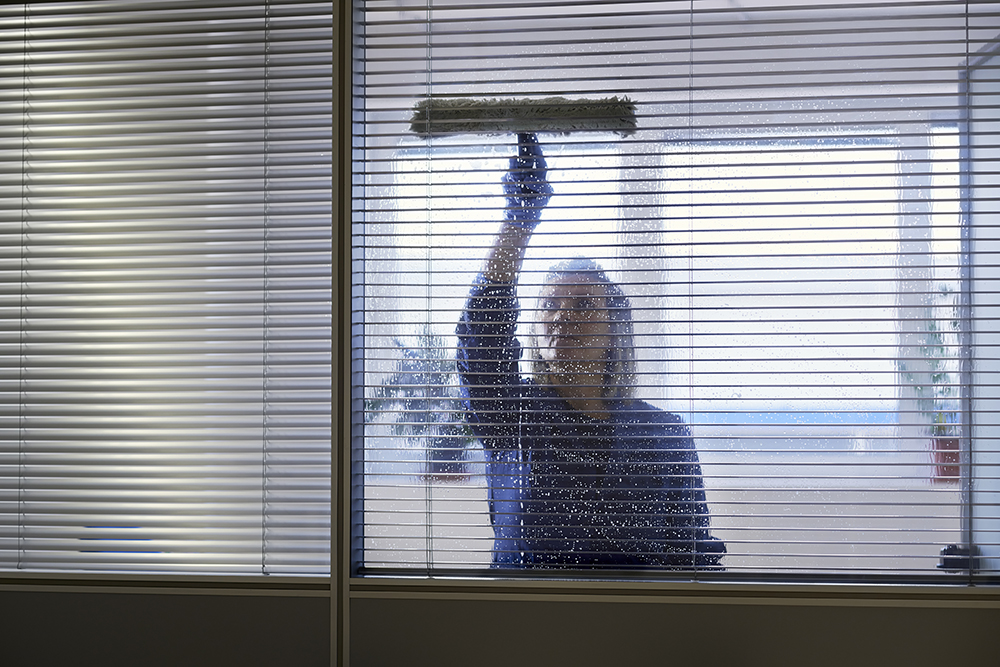 ---
Workstation And Telephone Sanitizing
Even though COVID-19 infection rates have greatly decreased and facilities in many sectors are getting back to business as usual, there are still high concerns about emerging new viruses and ongoing disease transmission. As a result, when it comes to office cleaning and sanitizing, communal-use areas and high-touch points in your office need to be cleaned and disinfected regularly and frequently. ServiceMaster Clean of Saint John provides professional office cleaning and sanitizing services including telephone sanitizing and cleaning and disinfection services for computer workstations and other high-traffic locations in your office to help prevent the transmission of infectious disease in indoor workplace environments.
While some areas of offices such as door handles, elevator buttons, reception areas are more prone to harbour bacteria and viruses, it turns out that phones, desks and computer keyboards and accessories are the worst offenders. A study conducted by environmental microbiologist Dr. Charles Gerba at the University of Arizona, found that an office desk can have almost 21,000 germs per square inch and phones more than 25,000 germs per square inch. Compare that to the average office toilet seat that has 49 germs per square inch!1
ServiceMaster Clean of Saint John is a commercial cleaning company specializing in providing outstanding cleaning, disinfecting and sanitizing services for businesses. We will work with you to create a program to regularly sanitize computer keyboards, screens, telephone handsets and other high-touch point areas in your office—in order to significantly decrease the risk of infectious disease transmission and provide a clean, healthy and safe workplace for your staff and visitors.
Ensuring thorough preventative cleaning and disinfecting in all indoor commercial areas is crucial. As a business owner or manager, you can rely on ServiceMaster Clean of Saint John to provide your office or facility with expert commercial cleaning, disinfecting and sanitizing services, and to ensure safe and healthy conditions for employees returning to the workplace.
1 https://cals.arizona.edu/news/why-your-cellphone-has-more-germs-toilet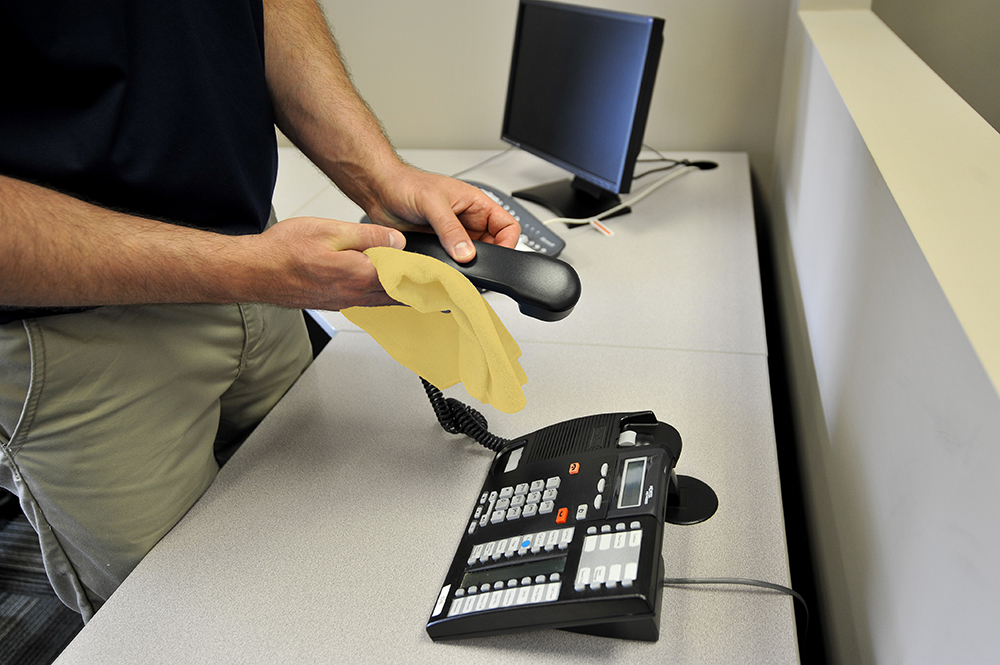 ---
Hardwood Floor Cleaning
Wood flooring can be expensive to install but caring for it doesn't have to be.
Beautiful hardwood floors can be one of the most impressive features of an office but everyday wear and tear from regular foot traffic, high heel shoes and office furniture can gradually wear down and dull the appearance of your wood floors.
If your hardwood floors are looking shabby and worn, having them professionally cleaned may be a less costly alternative to restoring them with sanding and refinishing. Before going through the time, expense, and inconvenience of restoration, ServiceMaster Clean of Saint John can professionally clean your floors and restore them as close to their original condition as possible without refinishing. With an affordable regular floor cleaning care program, you can rely on ServiceMaster Clean of Saint John to keep your hardwood floors looking their best for as long as possible.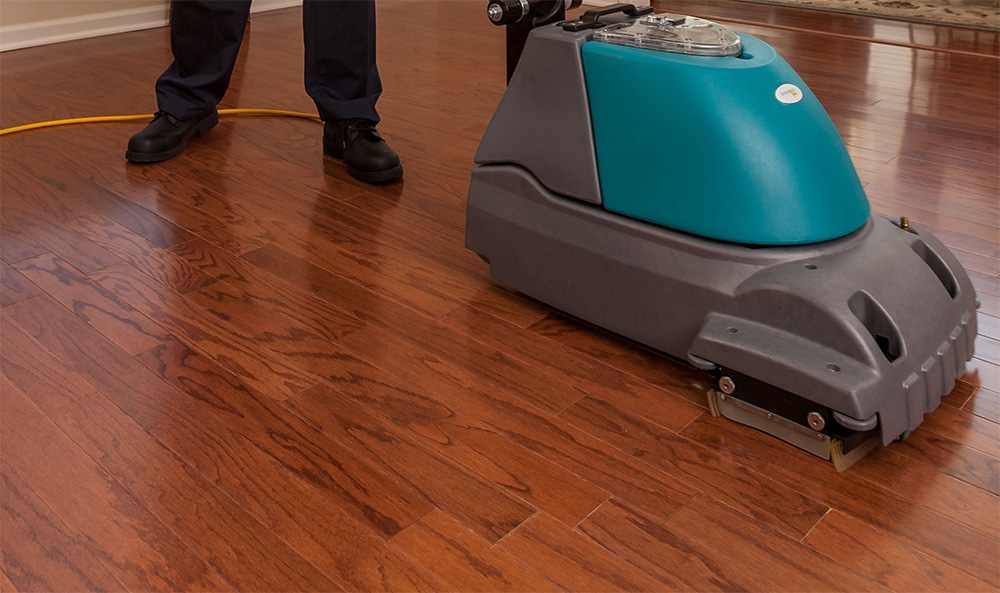 ---
Wall Cleaning
Although we may not always see it, dirt, dust, oil from hands, bacteria and other contaminants can accumulate on walls, especially in high-use areas in offices and other commercial facilities. Dirt, grime, bacteria and germs adhere to unclean walls and can pose a health risk, as it increases the probability of transmitting infectious diseases in indoor work environments.
Maintaining regular wall cleaning and disinfection schedules for high-touch areas in your office or other commercial facility will not only improve the overall professional appearance of your business, it will increase the health and safety of your employees and customers by helping to prevent disease transmission.
ServiceMaster Clean of Saint John will thoroughly clean and disinfect all walls in your office or facility and remove the build-up of grime, bacteria and other contaminants from high touch-point areas such as light switches, elevator buttons, stairway handrails, and more—leaving your facility cleaner, safer and healthier. Regular wall cleaning will also extend the lifespan of your paint and wallpaper investment by preventing deterioration from dirt and grime over time.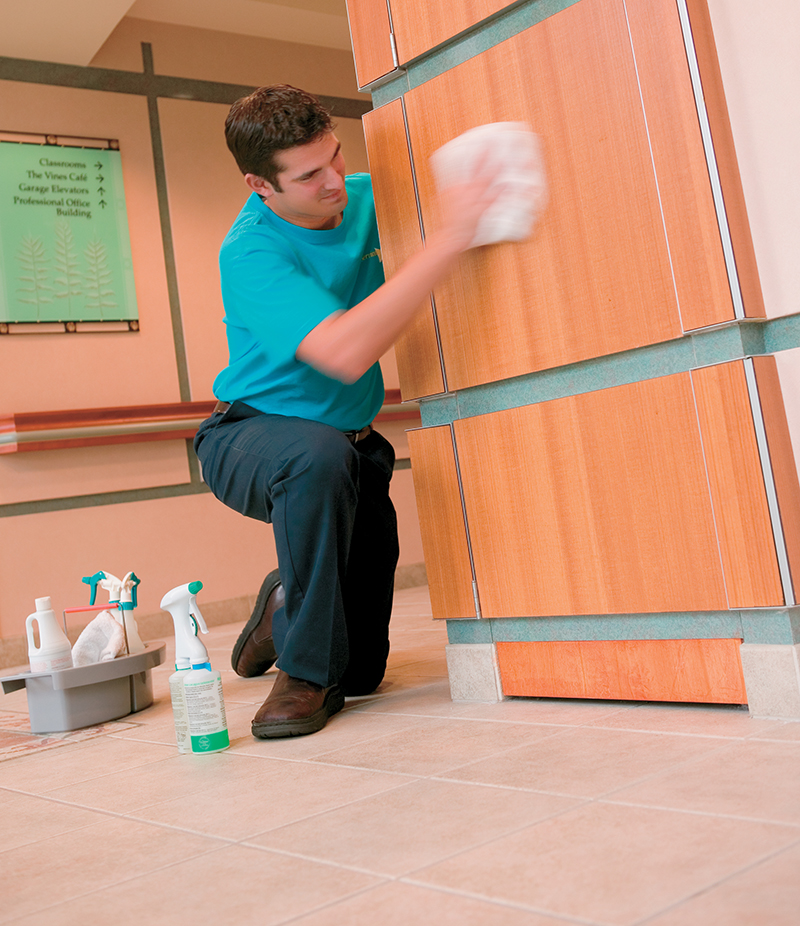 ---
Pressure Washing
Power washing is an effective and timesaving method for cleaning building exteriors, sidewalks, pavement and parking areas. At ServiceMaster Clean of Saint John, our professional power washing service will remove accumulated grime, oil and salt residue from your property and leave it looking fresh, clean and attractive.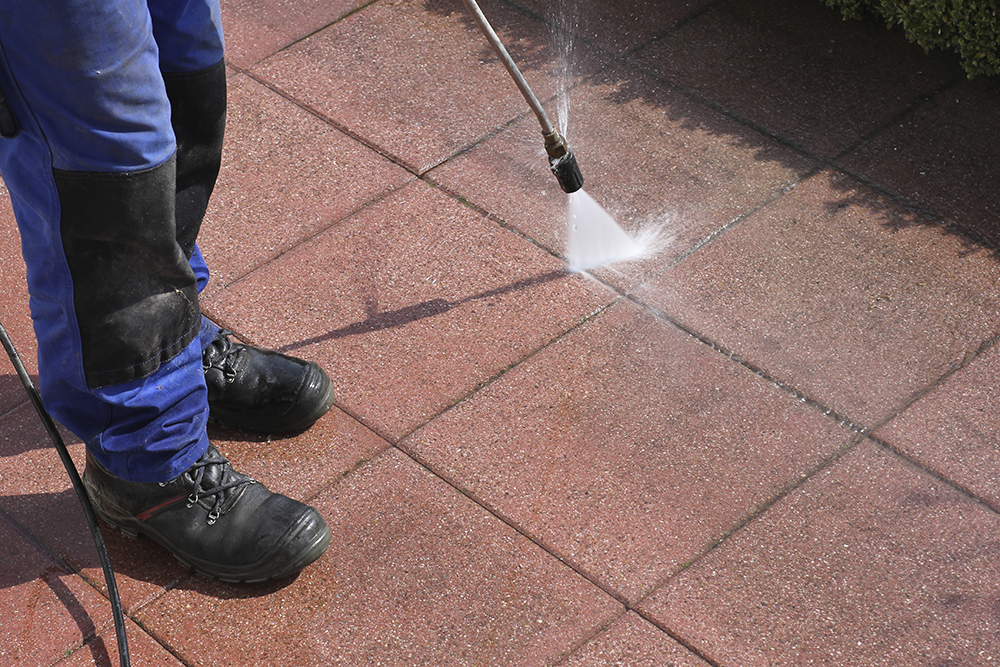 ---
Office Kitchen Cleaning
The key to preventing the spread of infectious diseases in communal work spaces is to maintain thorough and regular cleaning and disinfecting routines. Maintaining a hygienic kitchen in your place of business is imperative to ensuring the health and safety of staff and visitors. ServiceMaster Clean of Saint John offers professional commercial cleaning services including disinfecting and sanitizing services that will ensure all office kitchen surfaces including countertops and other high-touch areas such as microwaves and refrigerators are clean, healthy and safe.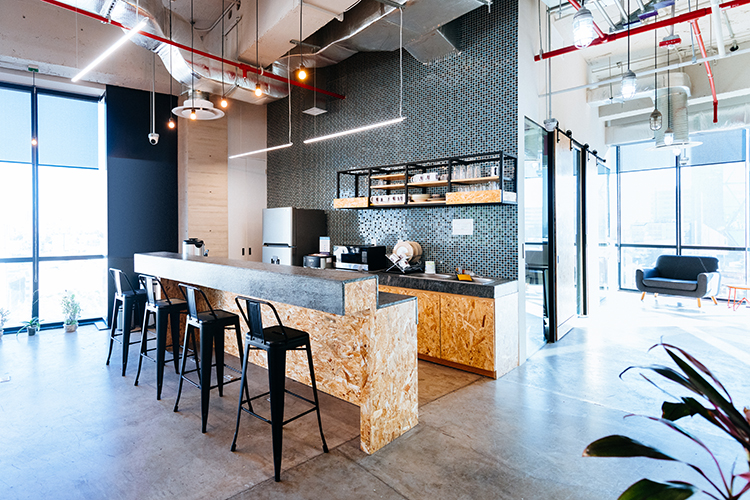 ---
Air Vent Cleaning
Regular cleaning and disinfection of air vents in offices and commercial facilities improves the indoor air quality and helps reduce the spread of germs, viruses and pathogens—especially important when trying to avoid airborne respiratory viruses and infections.
ServiceMaster Clean of Saint John knows how important it is to remove dust, debris and allergens from workplace ventilation systems to ensure that clean air remains clean as it moves through the vents. In the wake of the COVID-19 pandemic, even as infection numbers continue to decrease, maintaining a properly cleaned ventilation system is now more important than ever. When employees are able to breathe clean, healthy air in their work environment, productivity increases, and the chance of spreading air-borne infections is reduced. ServiceMaster Clean of Saint John uses state-of-the-art proprietary products, equipment and procedures to professionally clean and disinfect air ventilation systems and improve the overall indoor air quality in your commercial facility.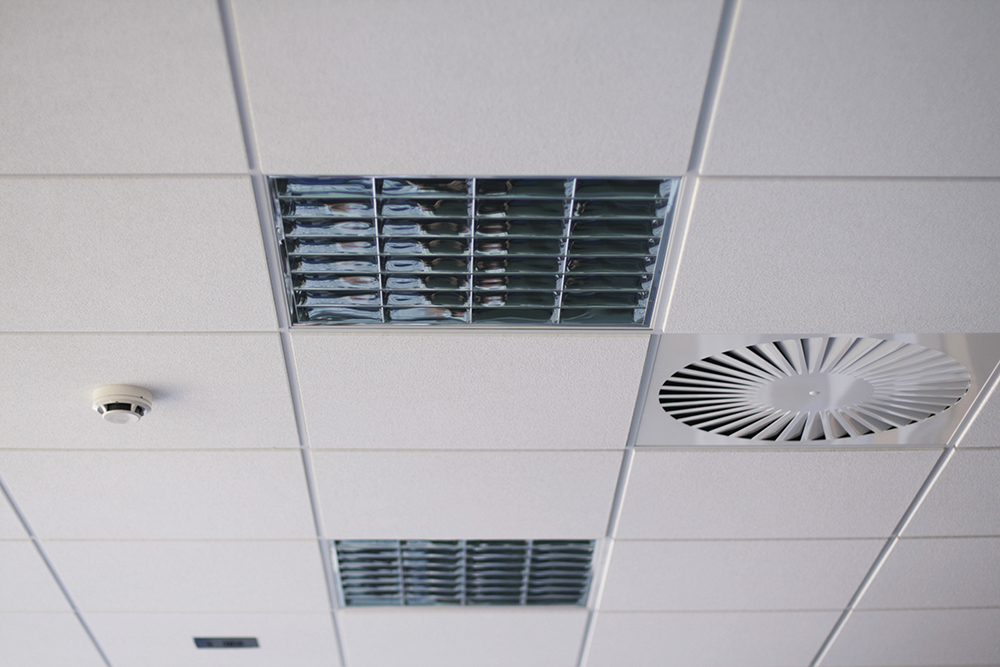 ---
Computer Room Cleaning
Even your computer room needs to be cleaned and disinfected on a regular schedule to protect your valuable equipment and increase health and safety in your workplace. We understand how harmful dust can be to computer equipment , but we also know we need to minimize the use of static producing products and equipment to do the job properly and safely. At ServiceMaster Clean of Saint John, our computer room cleaning program not only focuses on the obvious surfaces such as the tops of system cabinets and floors, we also clean underneath the raised floor areas and other dust-catching surfaces such as ductwork and raised floor airflow panels, to ensure a clean and healthy workplace and long life and maximum reliability of your computer equipment.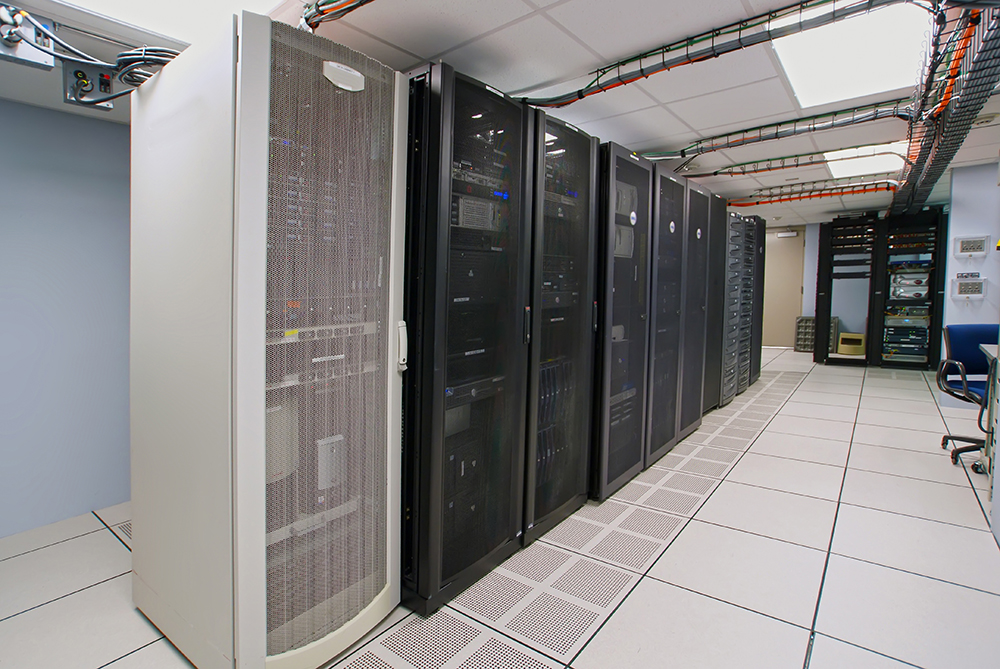 ---
Restroom Restocking
ServiceMaster Clean of Saint John janitorial services provides janitorial supplies and items for restocking restrooms, such as toilet paper, feminine products, paper towels, hand towels, trashcan liners, dish soap and liquid hand soap at wholesale discount prices through the ServiceMaster Clean of Saint John janitorial supply distribution centres. Restroom supplies are restocked on an as-needed basis.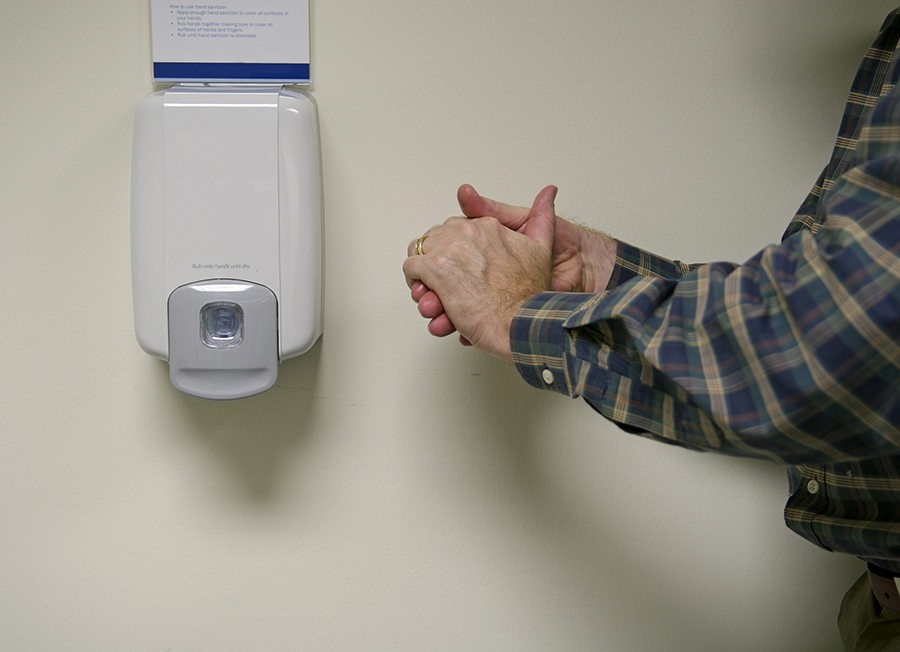 ---
Electrostatic Cleaning And Disinfecting
In the wake of COVID-19 and continuing concerns about disease transmission in shared indoor environments, facility managers are looking for efficient and affordable ways to keep offices and other public-use environments clean, safe and healthy to lessen the risks of transmitting infectious disease.
To meet the increased demand for higher standards of cleaning and disinfection in the workplace, ServiceMaster Clean of Saint John provides cleaning, electrostatic disinfecting and disinfection fogging for businesses and facilities of all types and sizes.
Electrostatic disinfecting delivers electrically charged droplets of disinfectant that bond to surfaces, including undersides and crevices, regardless of the direction of spray, and provides complete 360 degree wrap-around disinfection coverage.
Electrostatic spray technology is the most efficient system for disinfecting surfaces in businesses and organizations of any scale but especially valuable for large and difficult to access areas.
---
Executive Office Detailed Cleaning
Even if your office has corporate cleaning services that include regularly scheduled cleaning and disinfection, there are certain surfaces and areas that tend to get bypassed in day-to-day maintenance. A periodic monthly, seasonal, bi-annual or annual detailed, deep cleaning program can help prevent the build up of dust, grime and bacteria that accumulates in these overlooked areas over time.
Your Executives perform important functions in your business. Shouldn't the environment they work in be treated with equal importance? Our Executive Office Detailed Cleaning program addresses the need for focused deep cleaning and sanitizing of high-touch areas (including light switches, door handles, banisters and other high use areas), office chairs, specialty furniture, upholstery and fabric-based window and panel coverings, light fixtures, walls, washrooms and all other office areas and surfaces that require special attention and detailed cleaning.
We focus on cleaning and disinfecting every nook and cranny, to give your executive offices a pristine and professional corporate image, and a clean, healthy and safe work environment.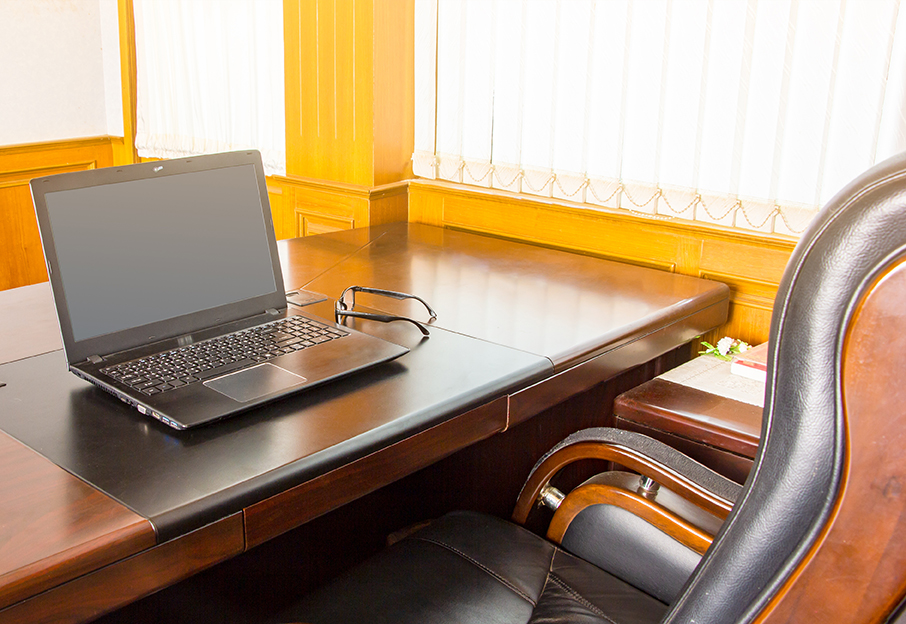 ---
Did You Know?
What are your hiring practices?
We have a comprehensive screening process for our janitorial staff that ensures the most trustworthy and qualified people will service your business.
What insurance do you have?
We carry General Liability insurance and Workman Compensation coverage. This is to protect you against damaged property or injury to person while our staff is on your property performing janitorial cleaning services and other commercial cleaning services.
Will the changeover to ServiceMaster Clean of Saint John be smooth?
With 70 years of commercial cleaning experience, we have perfected the transition of service from your previous cleaning vendor. With thorough planning; we will make the changeover a seamless process. The only difference you will notice is the obvious improvement in service and standards.